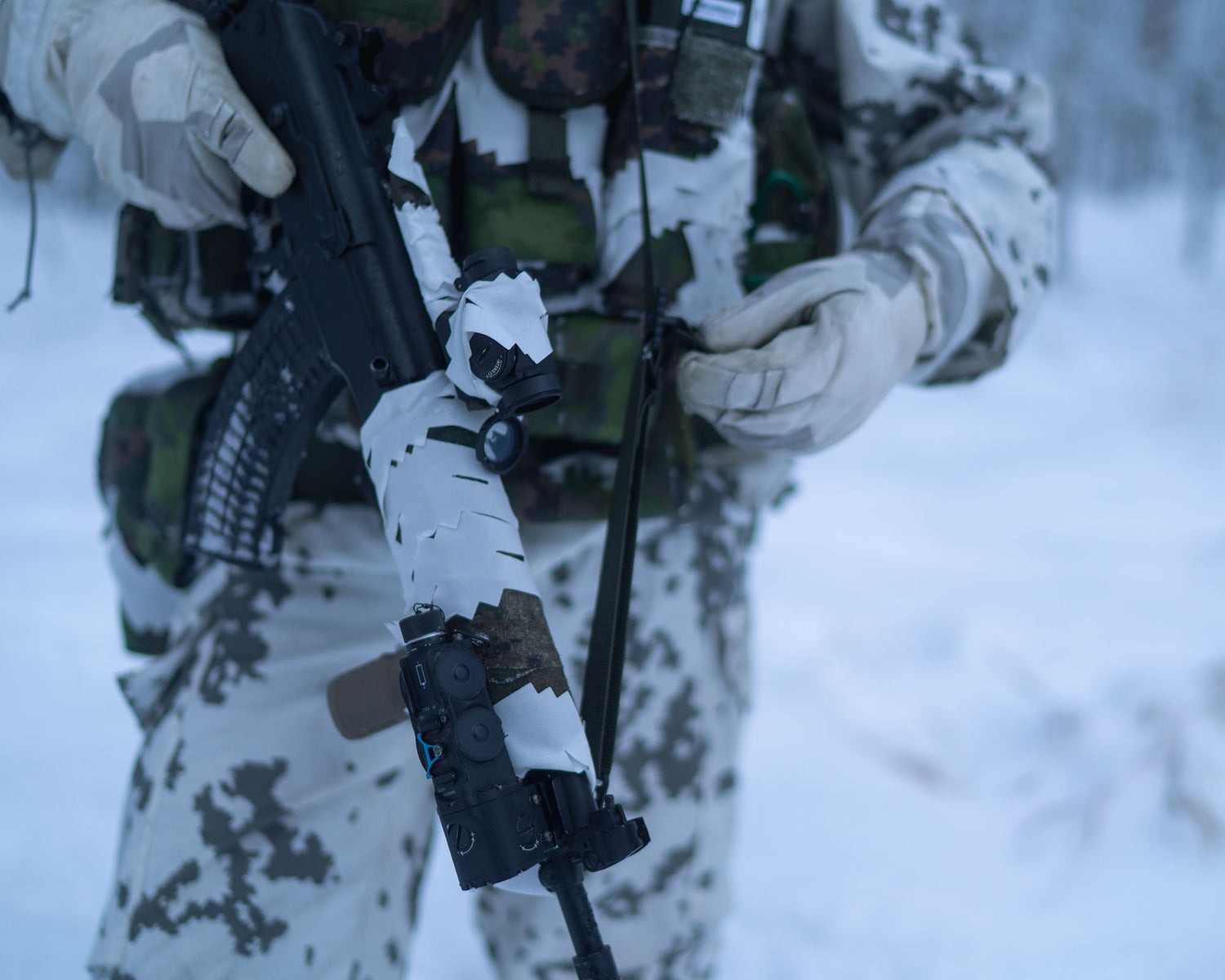 Our military gear is made for continuous, prolonged field use. Here in Finland this includes harsh winters with deep snow and freezing cold. In our gear designs this can be seen in the emphasis on straightforwardness, ruggedness and reliability.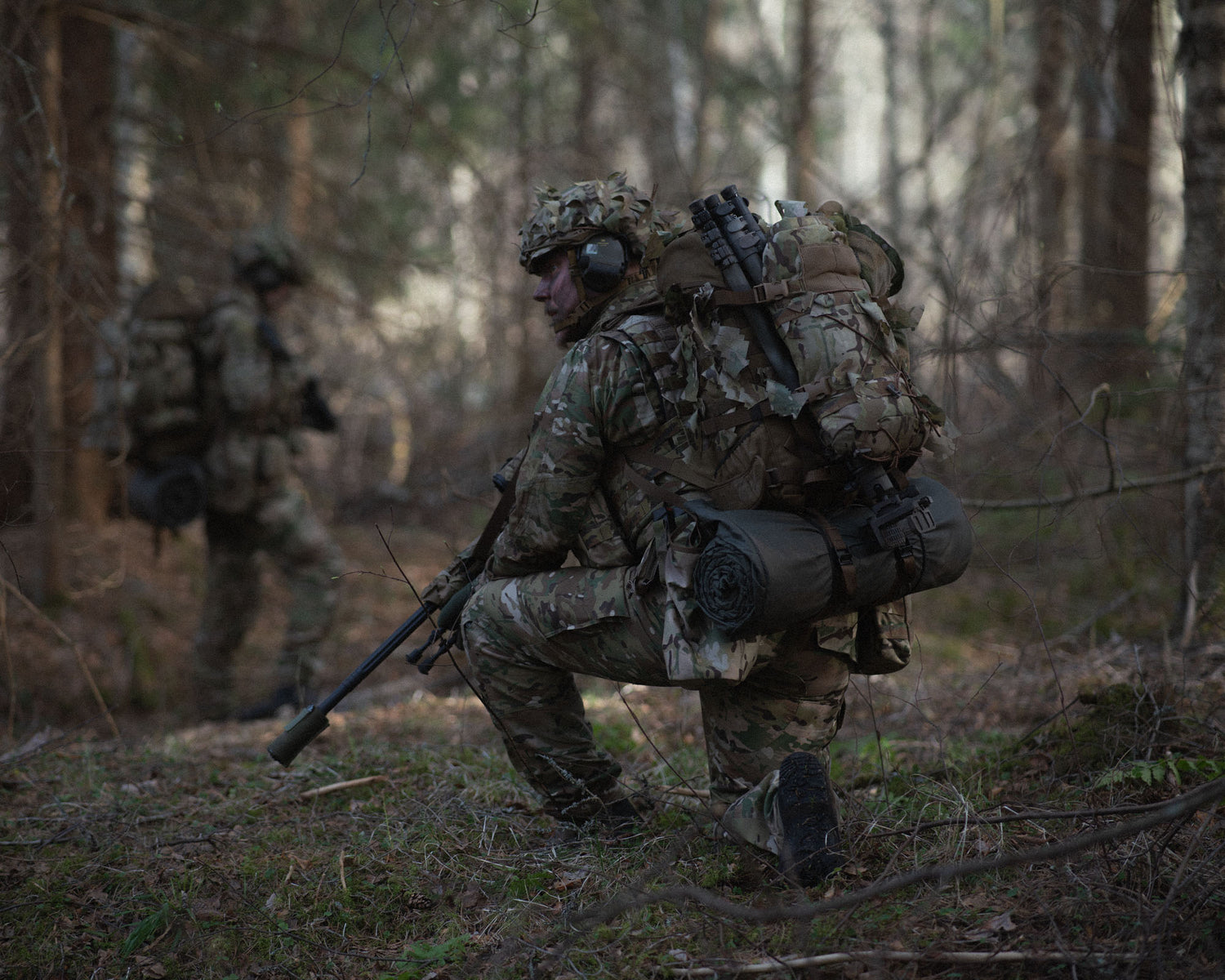 BACKPACKS
Our selection of military packs ranges from small daypacks to large, external frame sustainment packs. We also offer a wide range of packing accessories, including stuffsacks, utility straps etc.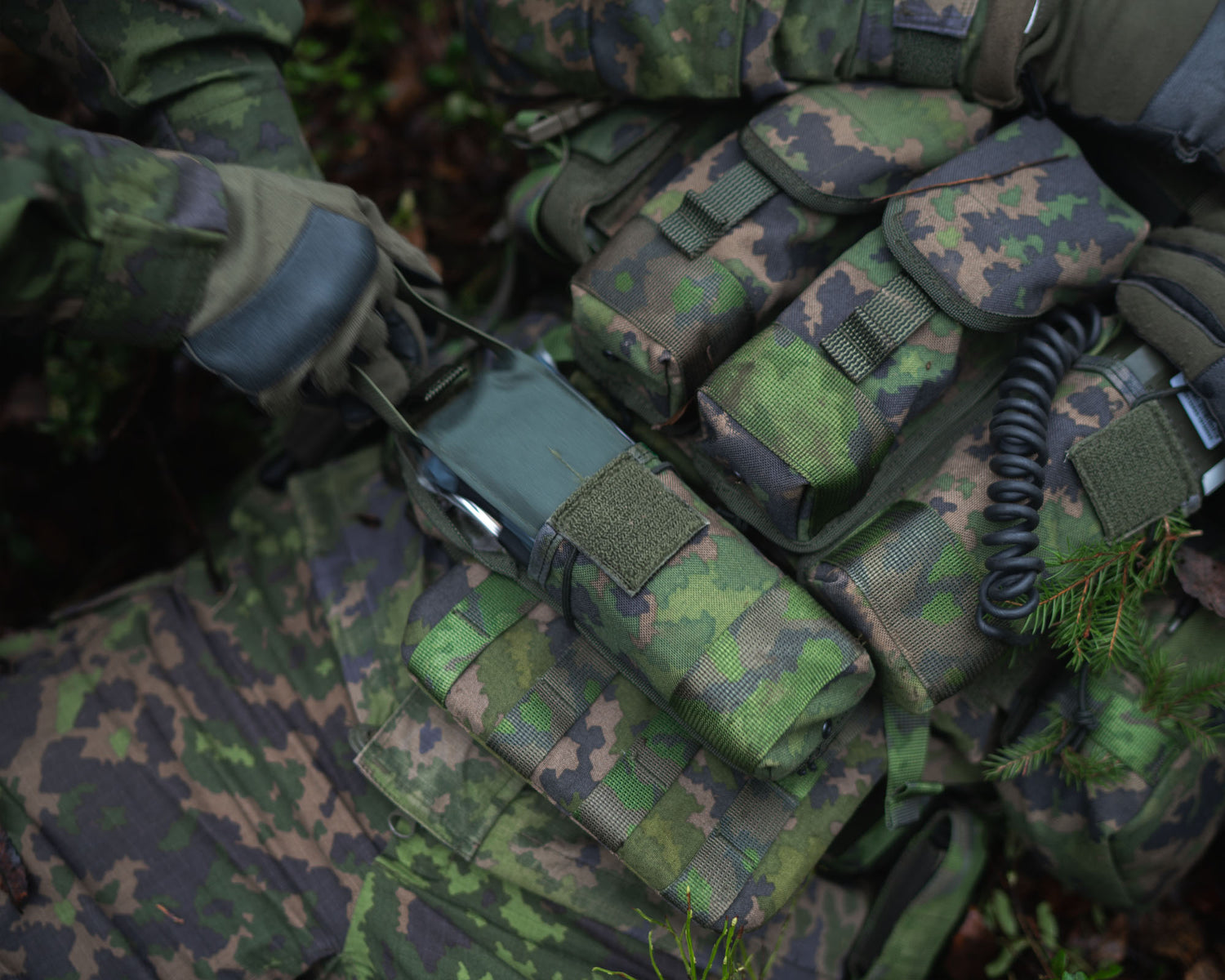 Pouches
Our PALS compatible pouches include general purpose utility pouches, magazine pouches etc.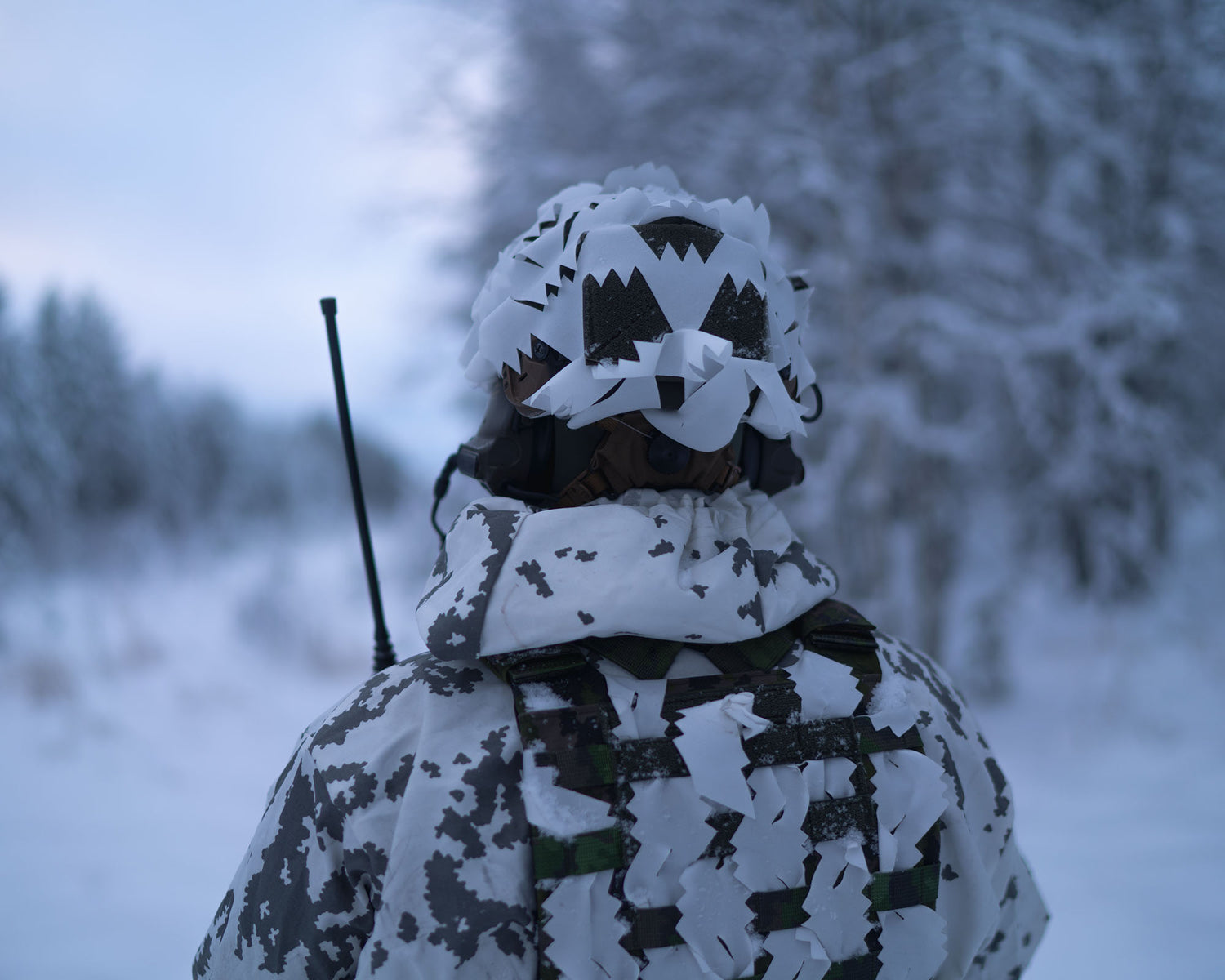 Helmet accessories
Helmet covers, counterweight pouches and laser cut 3D helmet camo in numerous colours and camouflage patterns.
Slings
The Griffin slings are simple, effective and highly reliable, originally designed for a special military client of ours according to their requirements.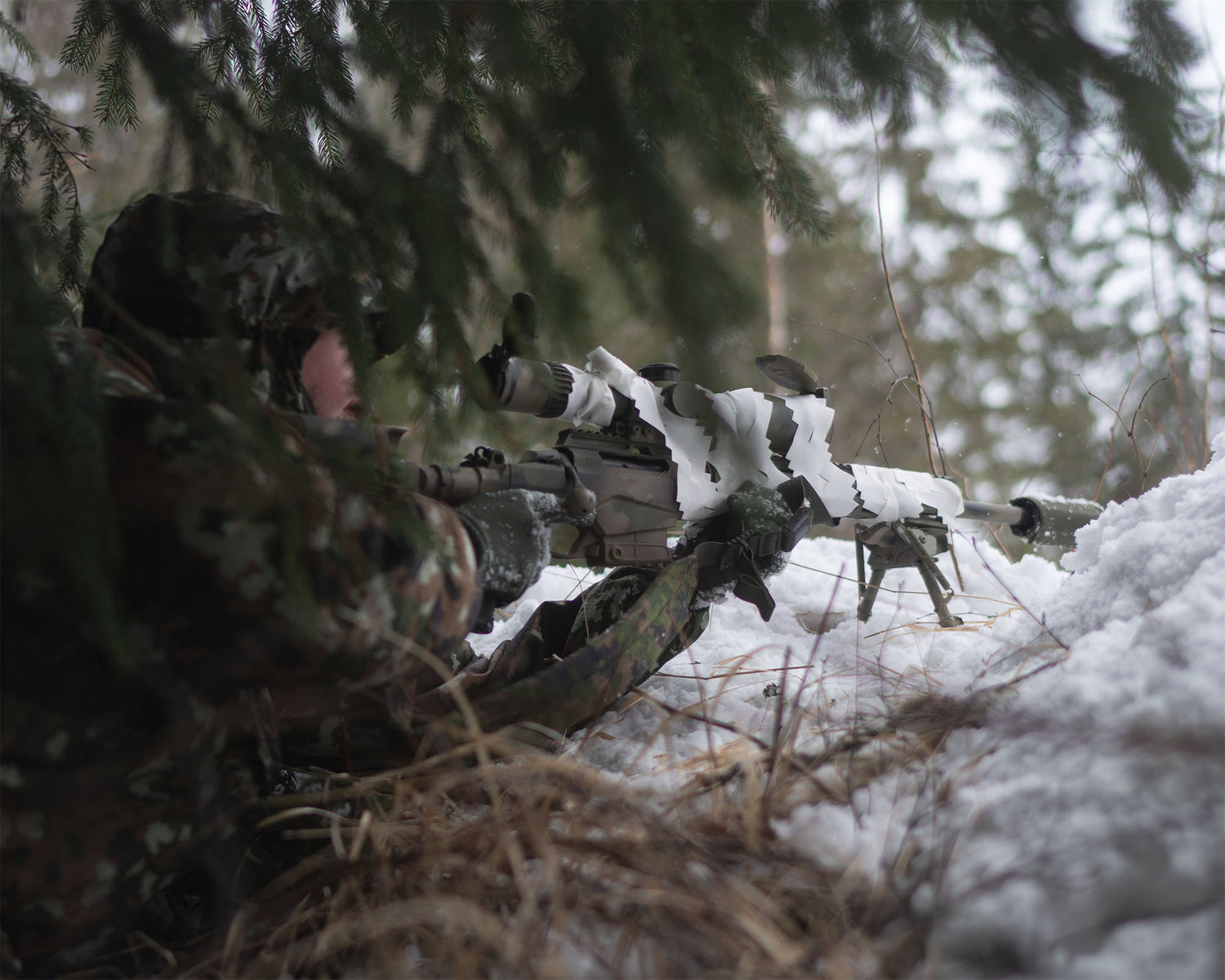 Accessories
Camouflage scrim kits, pocket saws, glow-in-the-dark patches, packing straps and stuffsacks etc.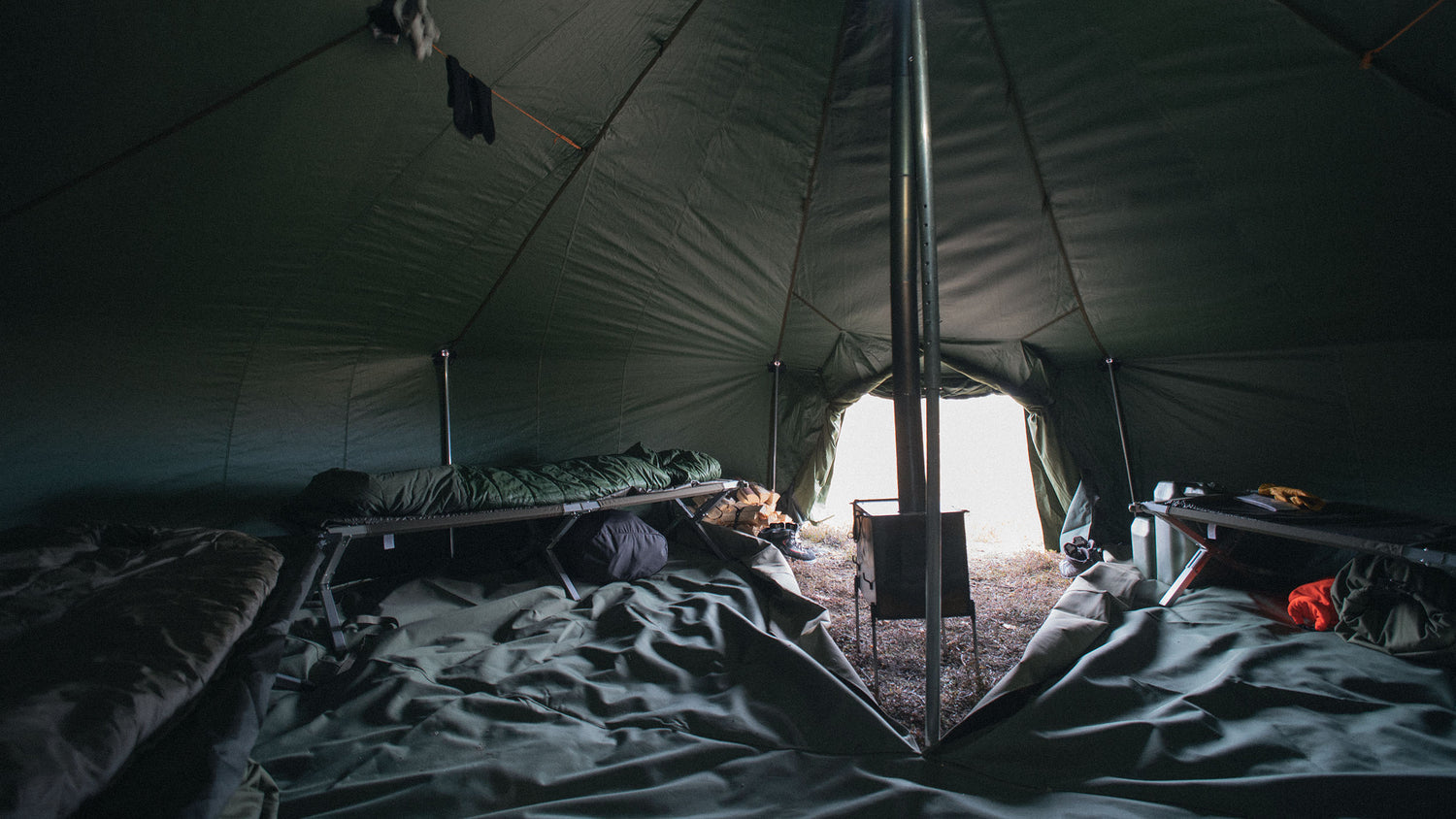 Sleep and shelter
Besides our signature sleeping pad with integrated groundsheet we also offer a range of field camp tents, made for all year use in arctic environments, compatible with wood burning stoves for heating.
And that's not all!
These were just hand picked examples of military gear, check out our full selection.