- See-through mesh construction
- Rolltop closure with SR buckle
- Available in numerous sizes from 5 to 40 litres
- 5L: weight 100 g, flat dimensions 22 x 41 cm (W x L)
- 10L: weight 140 g, flat dimensions 30 x 52 cm (W x L)
- 20L: weight 195 g, flat dimensions 37 x 63 cm (W x L)
- 40L: weight 320 g, flat dimensions 51 x 87 cm (W x L)
- Materials:
Mesh: 100% polyester
Webbing: 100% polyester
Somewhat transparent, totally non-waterproof and just plain neat in many ways, these packing sacks are made from a strong mesh fabric. Designed to store, transport and organize all kinds of gear and stuff.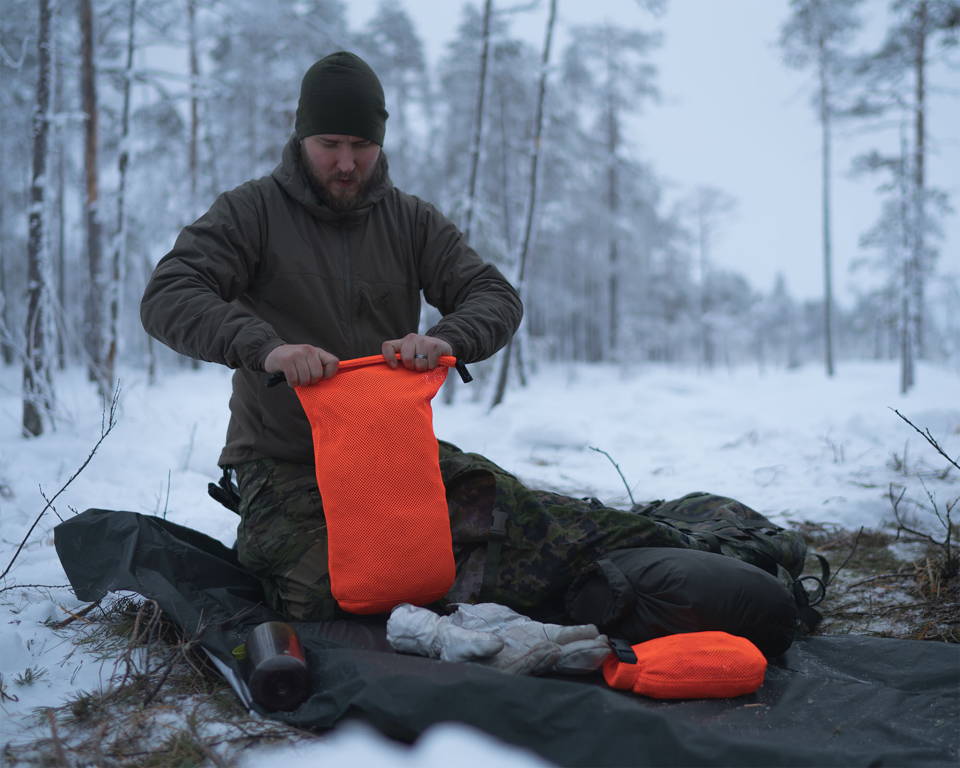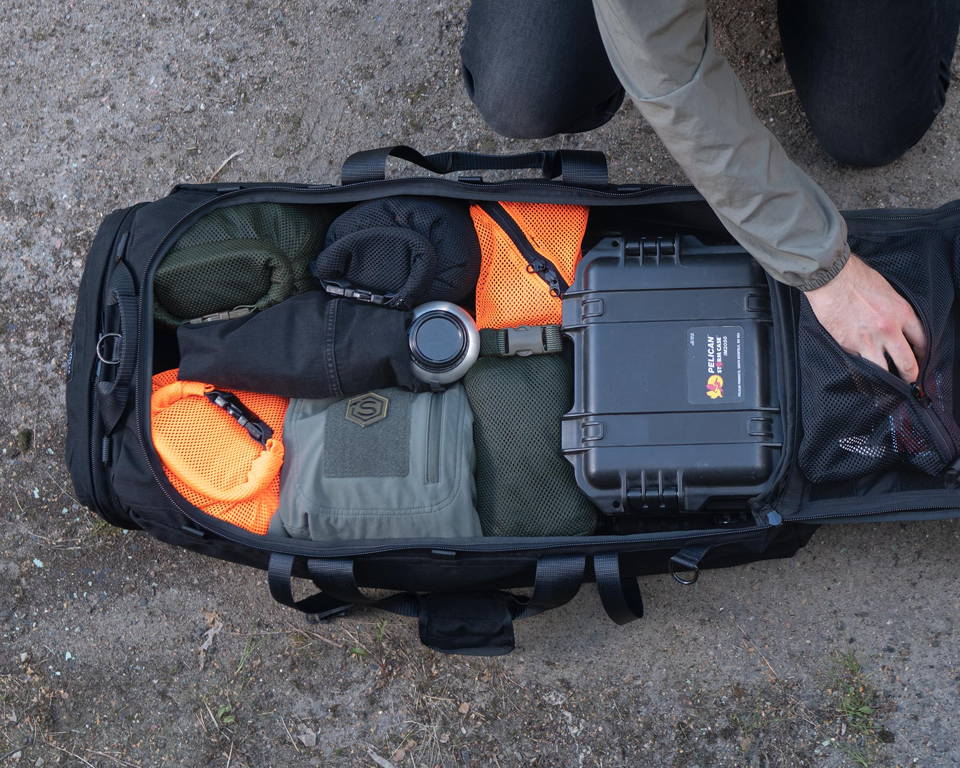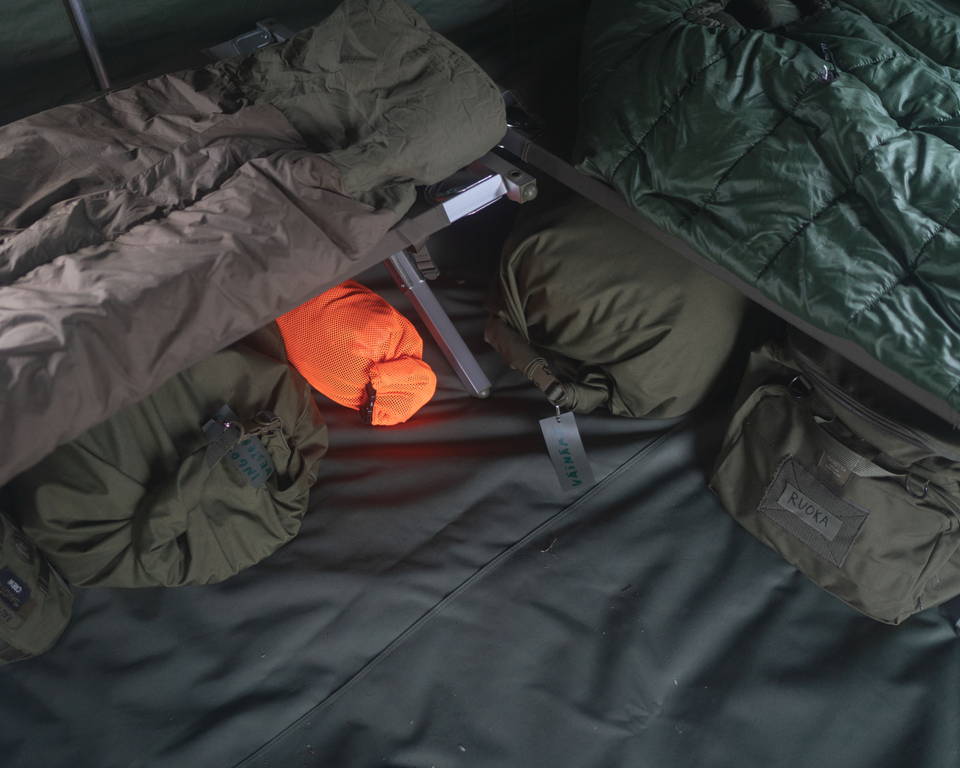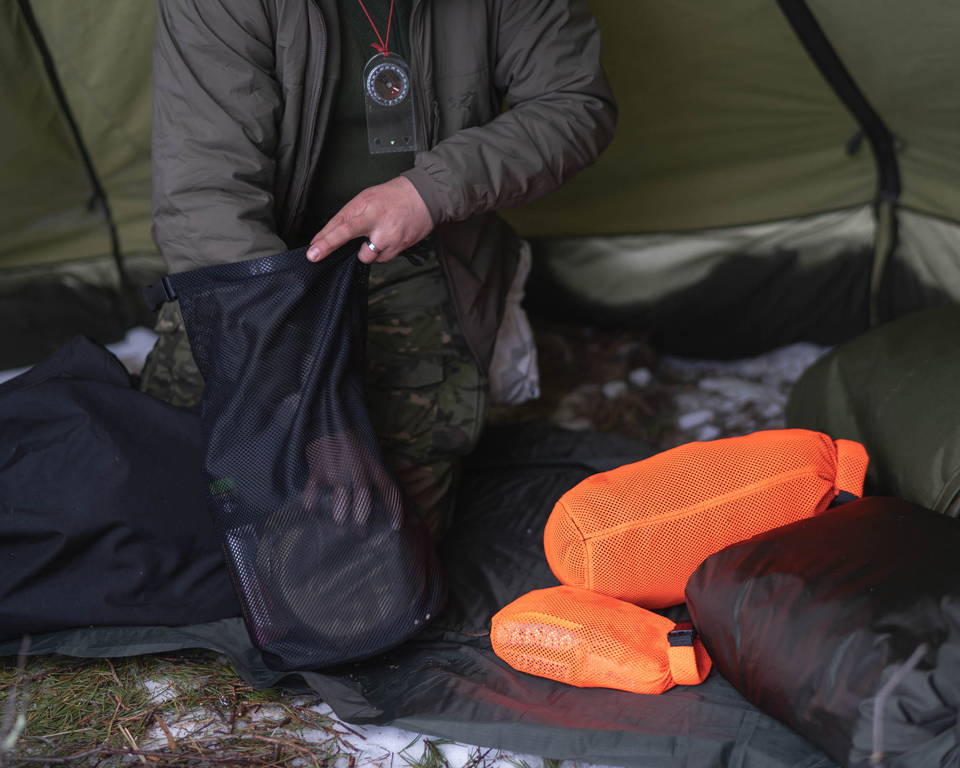 Being made from a mesh fabric these function very differently than most packing sacks, offering very different functions. There is stuff in this world which you don't want to pack, transport or store water or air tightly, mesh does just that. As a bonus mesh allows you to see through it, helping with identifying the contents of each sack if you have a ton of these packed with various gear.
Exemplary use cases:
- Stuffing wet gear into, the mesh allows the content to dry out.
- Clear colour coding of your spare clothes in your bag or pack.
- Storage of gear which you want to "breathe".