- Octagonal shape to fit Savotta field camp tents
- Two sizes available, 4 and 5 m diameter
- Slit from centre to edge to accommodate a centre pole and stove
- Light gray colour for added visibility inside the tent
- 2 year material and workmanship warranty
(read more)
Weight:
- FDF 10: 6,5 kg
- FDF 20: 10 kg
Dimensions:
- FDF 10: 4 x 4 m (L x W)
- FDF 20: 5 x 5 m (L x W)
Material: 600D polyester, rubber coated
A proper, heavy duty groundsheet for field camp tents. Protects both the personnel and their equipment from the humidity and dirt. A ground sheet also helps with ground insulation, especially if you can stuff some spruce branches or similar lofty material underneath it. The light gray colour adds visibility inside the tent.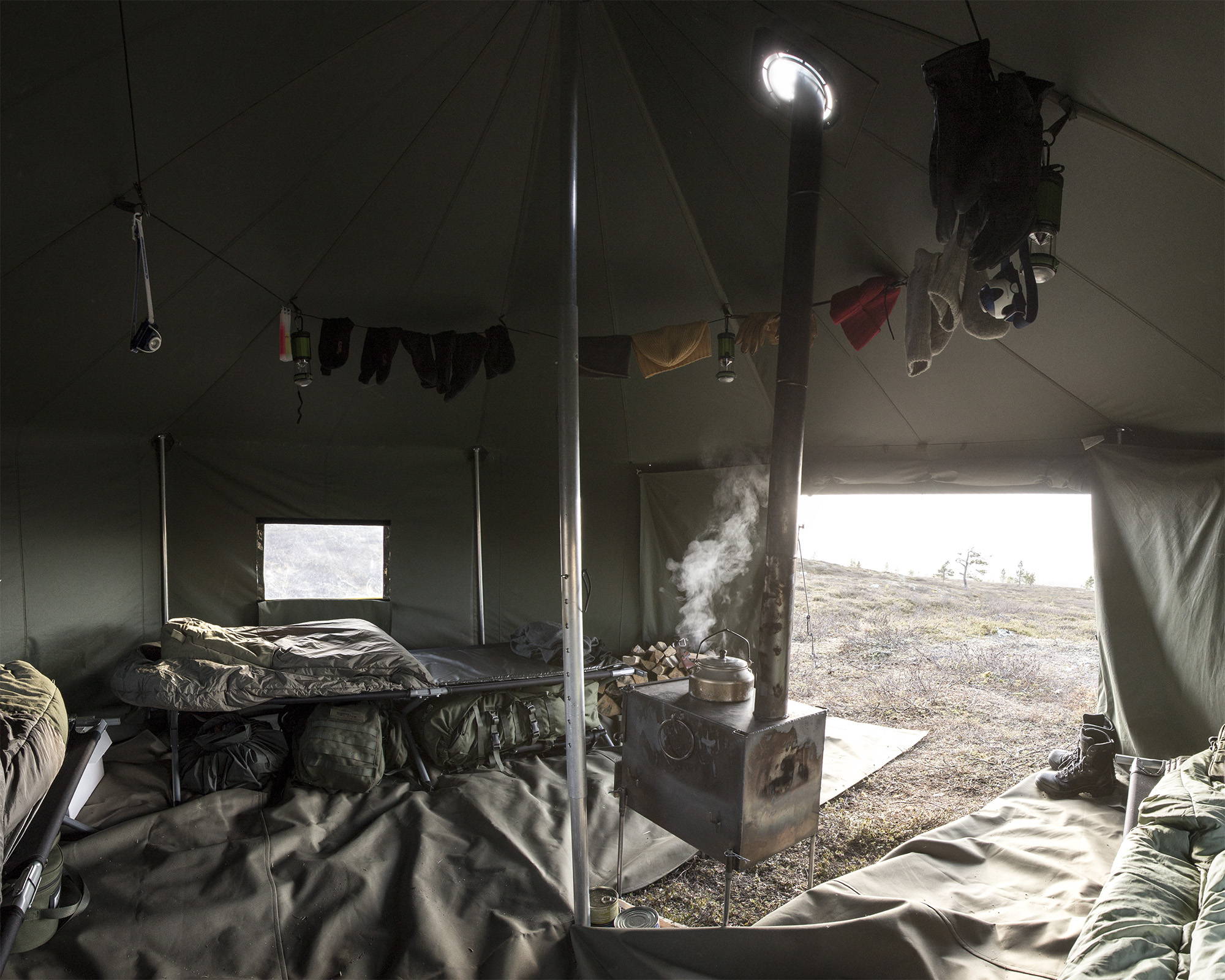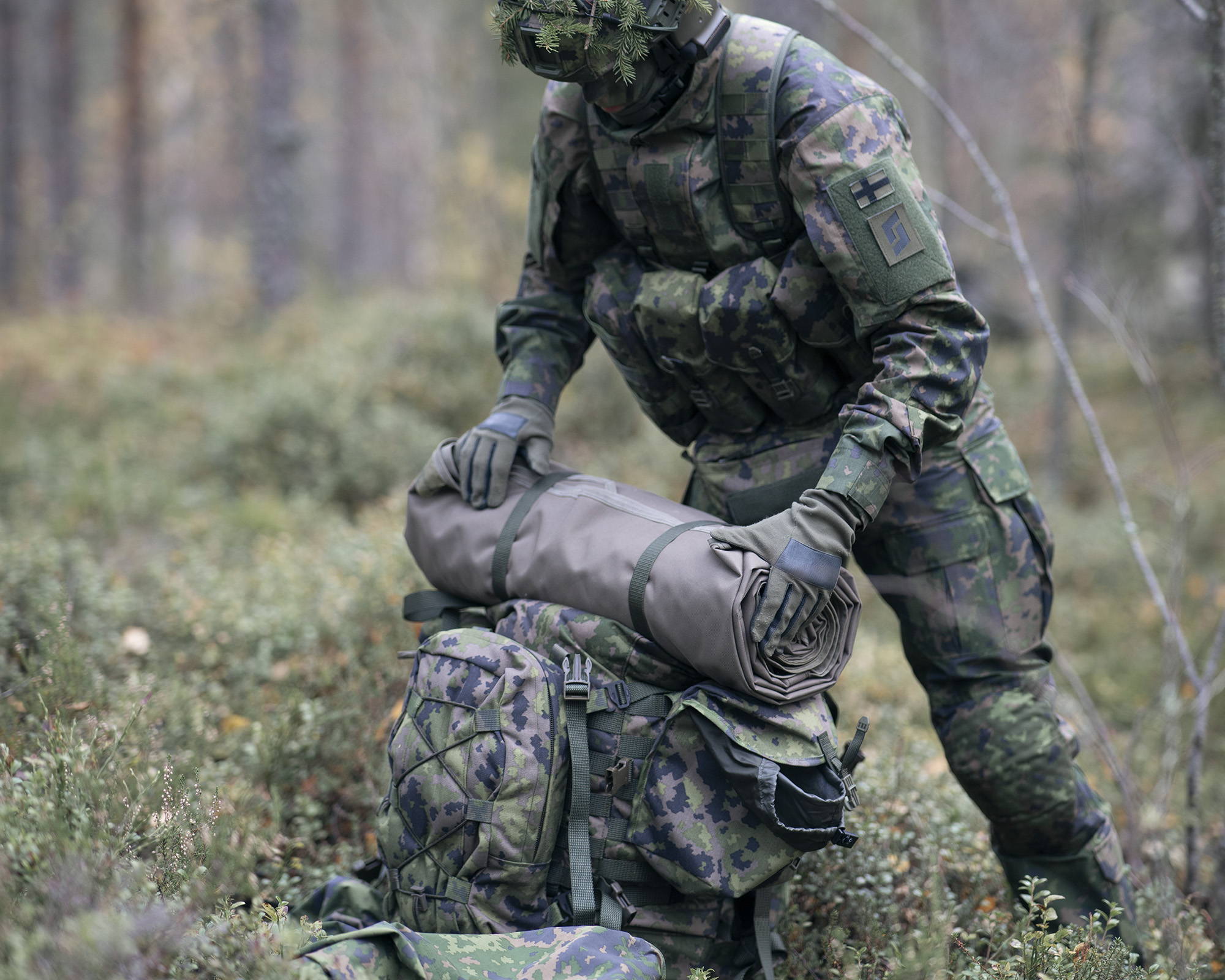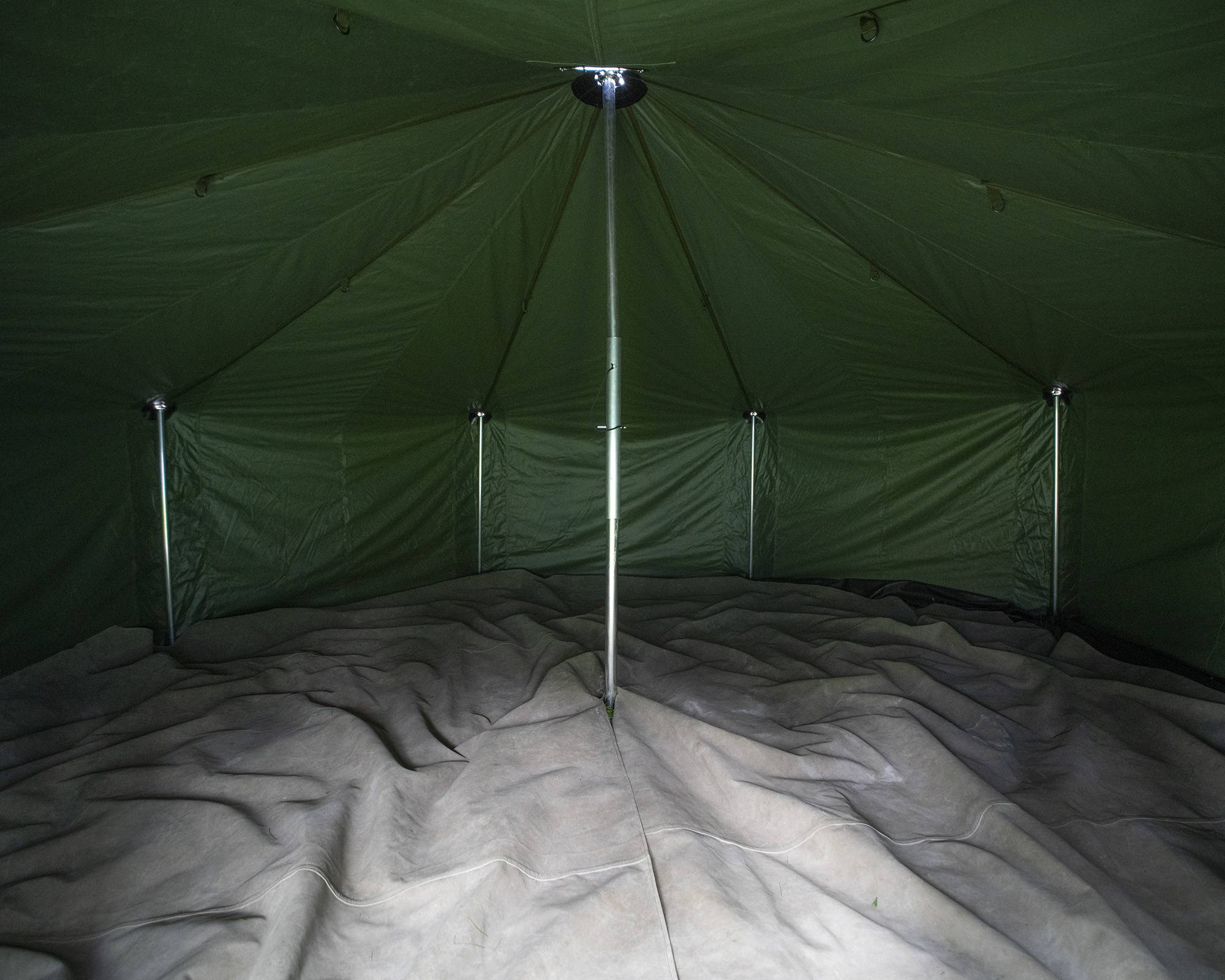 Groundsheet FDF 10 on FDF 10, Tent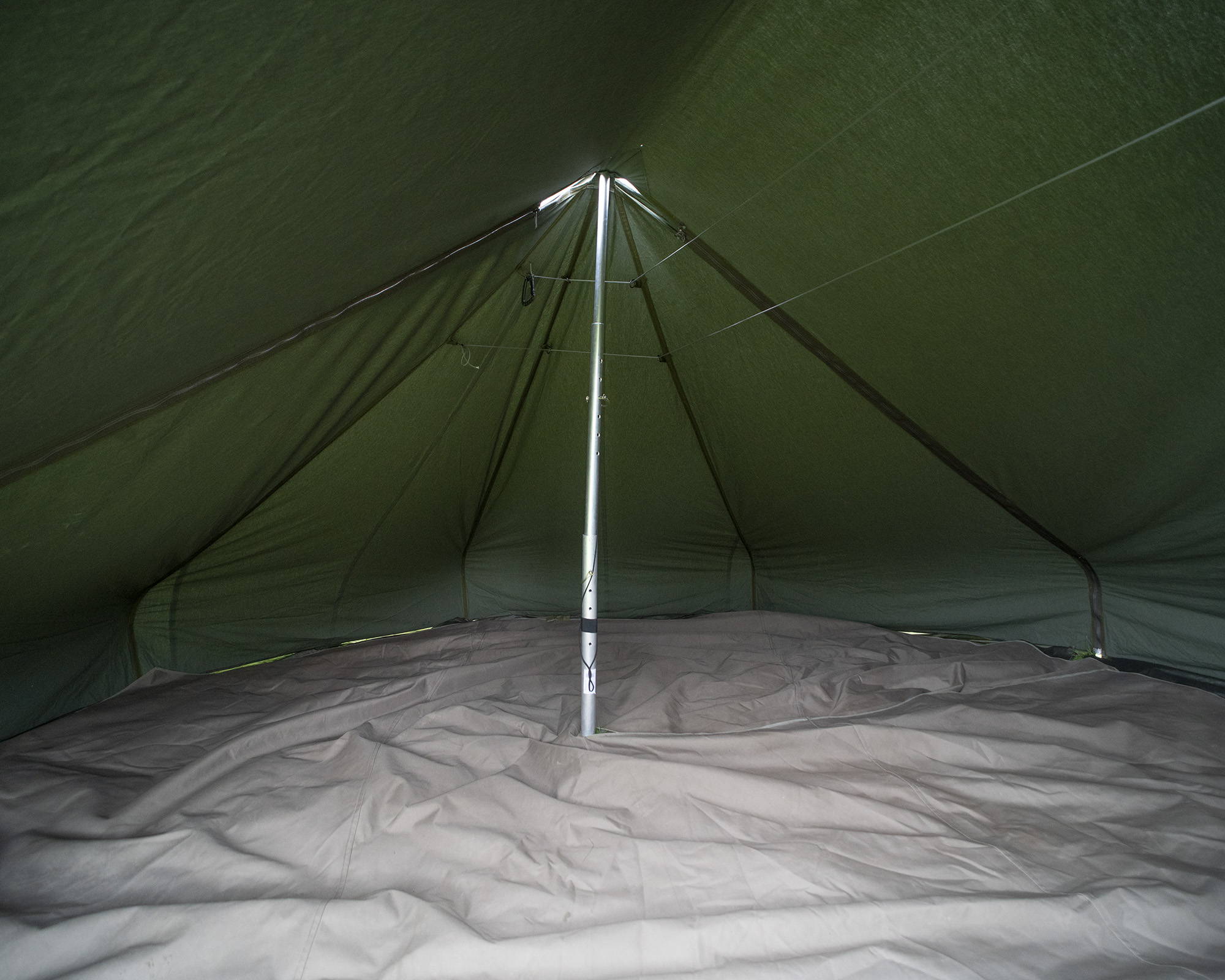 Groundsheet FDF 10 on HAWU 8, Tent
These ground sheets were originally designed for use with the Finnish Defence Forces field camp tents, the FDF 10 and FDF 20 and their specialist variants the JSP and HQ. The FDF 10 version is also well suited for use with the HAWU series of tents.
Made from a strong 600D polyester fabric, rubberized for waterproofness and friction. The straight slit from the centre to the edge allows the ground sheet to be installed inside the tent after the centre pole of the tent has already been set up, and allows it to be removed without interfering with the centre pole. The slit also serves an important task when used with a stove: it allows for a slice of the ground sheet to be folded away from under the stove, this is an important safety feature as you should never place a hot stove on top of the ground sheet.