- Made from strong aluminium tubing
- S side profile
- Fits in the Jääkäri M framesheet compartment
- Weight: 270 g
- Dimensions: 50 x 24 x 1,5 cm (H x W x D)
- Material: aluminium
This super strong tubular frame adds rigidity and carry comfort to the Jääkäri M backpack when carrying extra heavy loads. This is essentially simply a downscaled version of the Jääkäri L frame, which was originally designed for the Finnish Border Guard patrol pack back in the late 1980's - tried and tested stuff! Made in Karstula, Finland, as all our pack frames.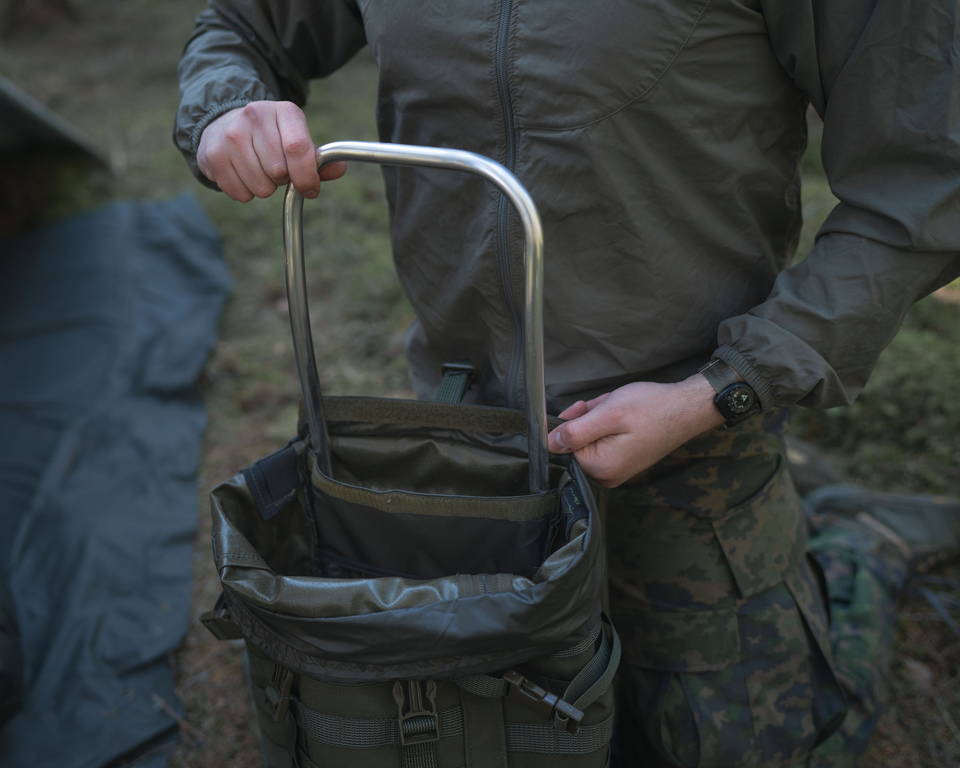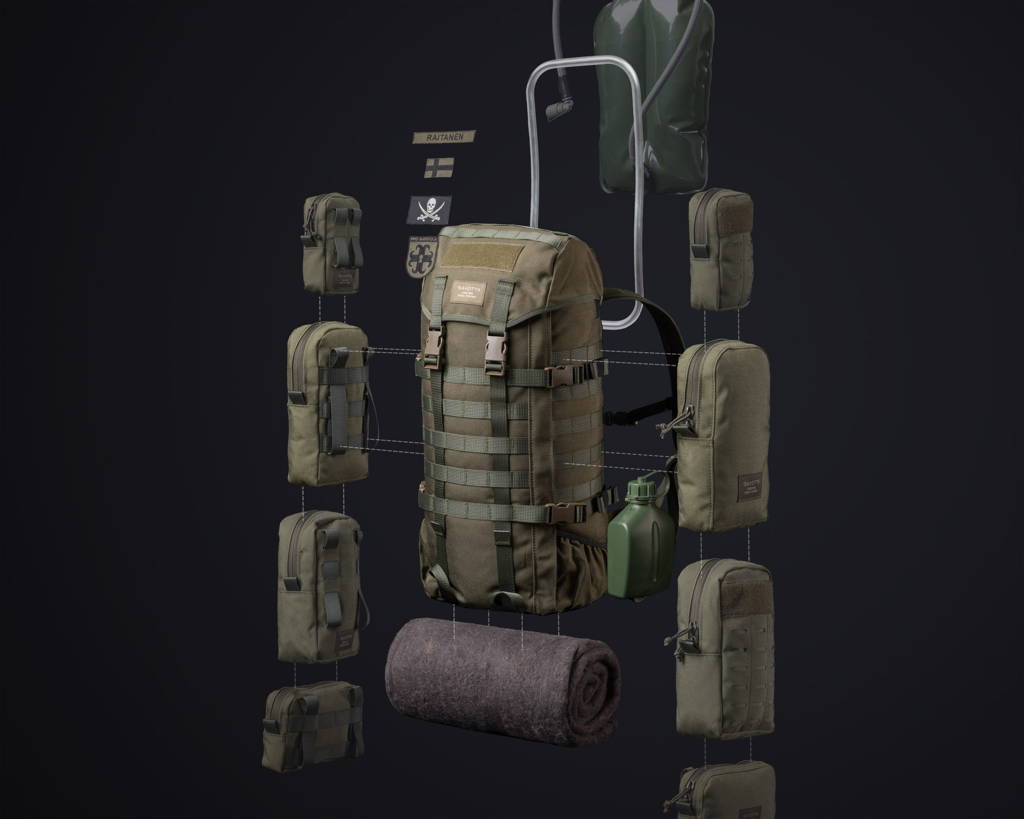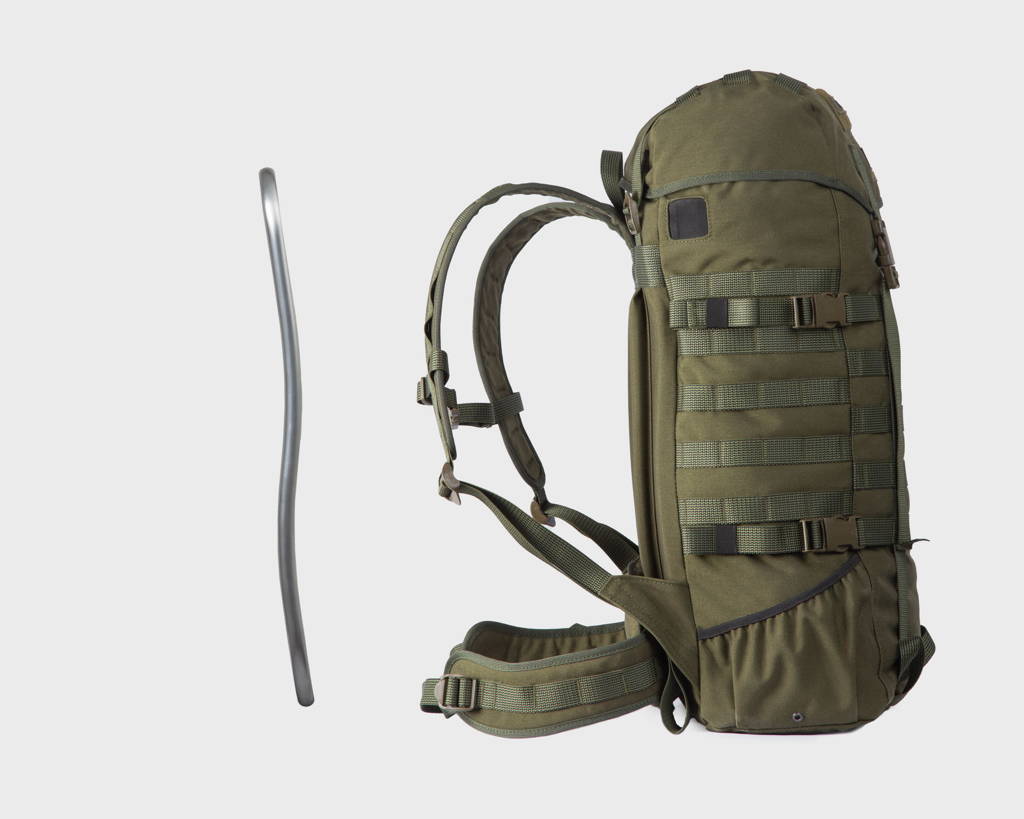 Installation is simple as heck: just slide the frame into the Jääkäri M framesheet compartment, keeping the plastic framesheet on the body side towards your back. You can also remove the framesheet but do note that this can lead to angular objects within your pack poking you in the back from between the back pads. This is of course a problem solved by packing smartly, which you anyways should be doing.
That's it, now your Jääkäri M is spined up to carry even more stuff, enjoy!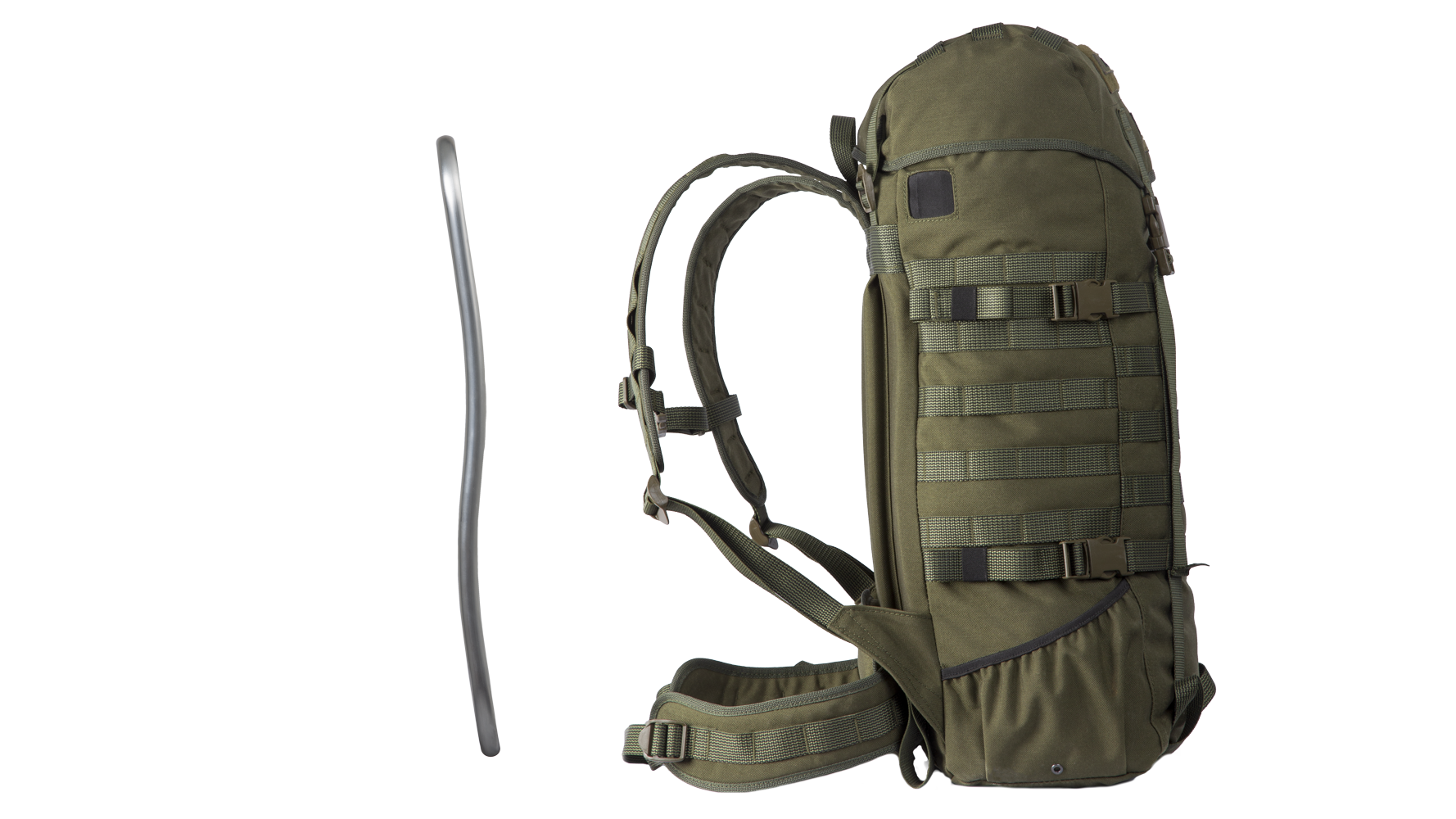 Bending it for a custom fit?
If you feel you would like to bend the S profile to better suit your specific back shape you can of course do this, but do it carefully and take your time. Note that modifying the frame by bending will void the 5 year material and workmanship warranty. This is due to the simple fact that you can quite easily damage the frame when bending it, and such accidents are not covered by our warranty.